Featured Projects
I make all sorts of apps, games, and websites. Check out these featured projects: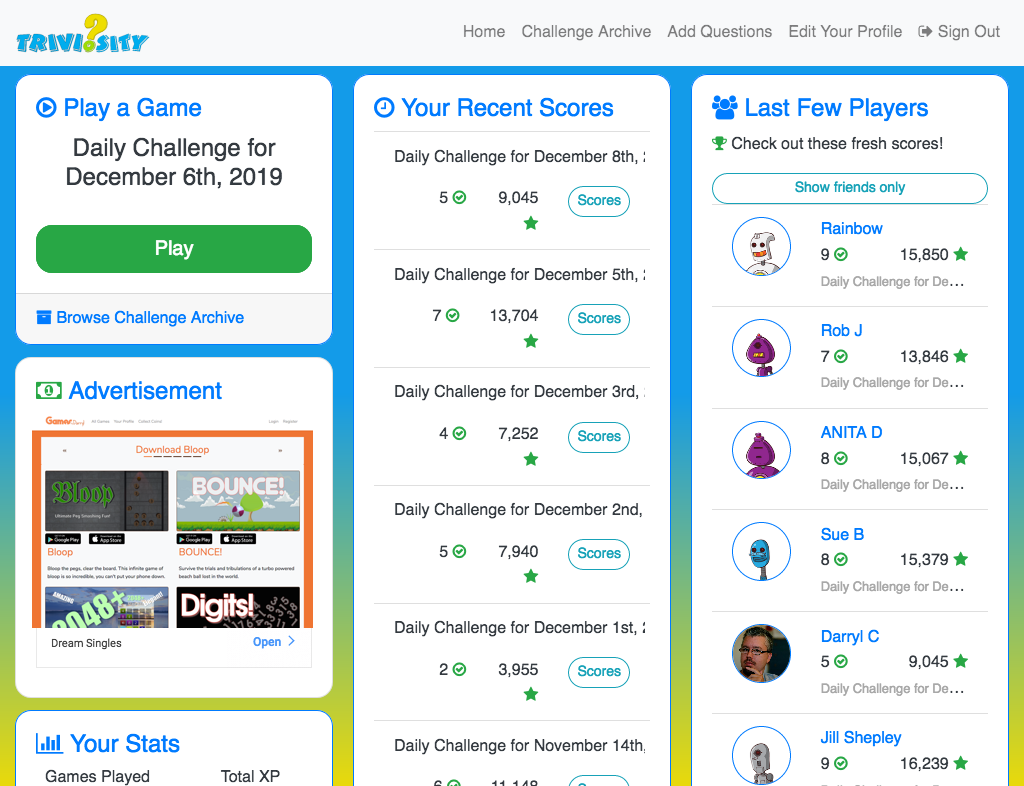 Triviosity
Written with Laravel and Bootstrap, with native Android and iOS apps coming very soon. Visit Triviosity to play a game today.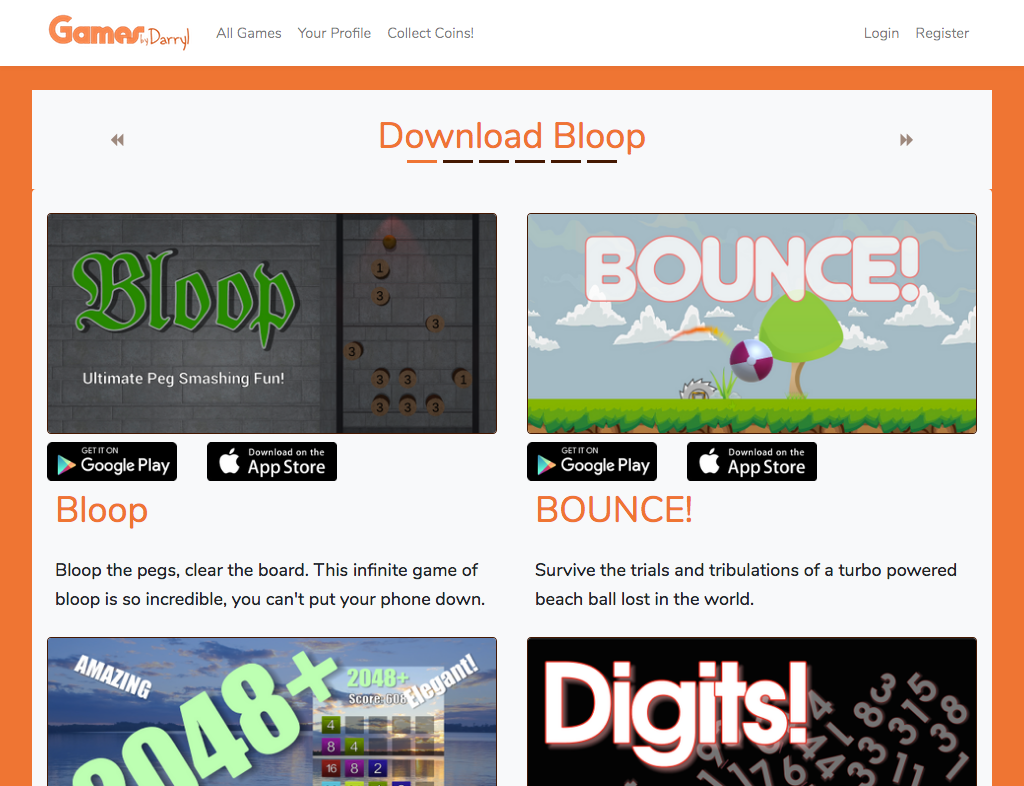 Games By Darryl
Primarily developed with Unity and C#. Visit games by darryl to check out the library.